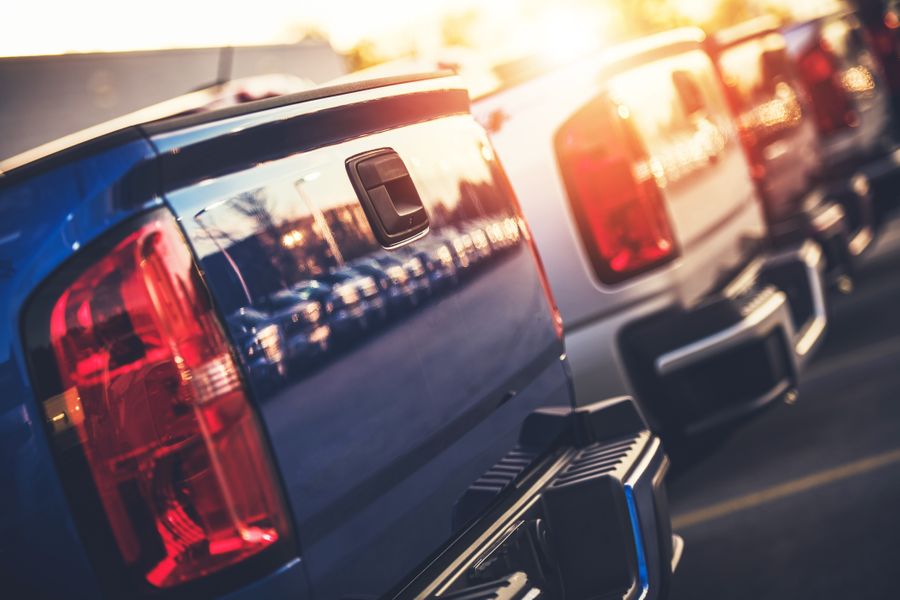 What is a light duty truck?
The United States federal regulations define light-duty trucks as trucks and vehicles that have a gross vehicle weight up to 8,500 pounds and payload capacities up to 4,000 pounds. These vehicles can include: vans, pickup trucks, minivans, and sport utility vehicles (SUV). The government set this vehicle classification for regulation of fuel economy. These vehicles are typically used for utility rather than personal use, so these vehicles have lower fuel economy standards.
Why should I get my light duty fleet regularly maintained?
Proper fleet management means making sure the vehicles in your light duty fleet are almost always road ready. Like every vehicle, light duty fleets also need regular repairs. Keeping and following a consistent maintenance schedule for your light duty fleet means your vehicles will have less downtime, because a regular maintenance service takes a lot less time than a large repair, and that your fleet drivers are more likely to have smooth rides every time. It is important to take a few vehicles in your fleet to the shop at the time as to not disrupt your fleet's flow. Our Quality at 27th St. Automotive can help you keep a log of when each vehicle in your fleet was serviced last and when you need to bring the vehicle to our shop again. Your log should include each service that was performed on the vehicle, where the service was done and who serviced it.
We at 27th St. Automotive highly recommend that fleet drivers perform a daily inspection on their vehicles to ensure that all its core parts are functioning properly. This process can be made more efficient with the help of a mobile inspection app in which fleet drivers can update the status of their vehicle, so the fleet manager can stay up to date on all the fleet's vehicles.
[secondary slogan] - Your Reliable Shop for Light Duty Fleet Repair
If you are in Ada County, the 83702 area or nearby, you can bring your truck fleet to 27th St. Automotive for various auto repair services, such as [primary service], [secondary service], and light duty fleet repair. Our technicians and owner Joaquin and Kim Cordero are Expert in all things auto repair, and are continuously trained on the latest automotive technology and auto parts. At 27th St. Automotive, we carefully inspect your vehicle to resolve its issues and follow the maintenance schedule, the way the manufacturer intended. We accept cards from most major fleet management companies and have the appropriate fleet truck parts for your vehicle. Our Exceptional technicians have the training and latest technology to provide you with quality service.
Reasons You Should Do Business With Us:
Transparency
Honesty
Integrity
Expert Mechanics
Years of Experience
We have excellent ratings based on reviews from 565 satisfied customers.
Our services come with a 2/24,000 warranty.
Our technicians are [certification].
If you are in Boise, ID, Garden City, ID, Eagle, ID or surrounding areas, don't hesitate to give us a call at 208-890-8739 or schedule an appointment online with us today! 27th St. Automotive - Trusted Car Repair for Boise and Beyond.