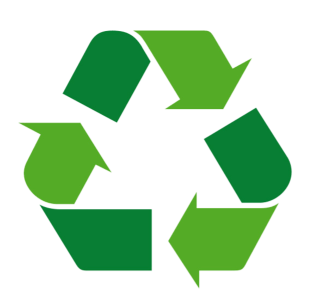 We feel a serious responsibility to lessen the potentially damaging impact that the automotive repair and maintenance business can have on Boise's environment. To ensure the work we do at 27th St Automotive has a minimal effect on our surrounding air, water and soil, we take the following steps in the course of our daily work:
REDUCE ENVIRONMENTAL IMPACT
We purchase in bulk wherever possible to minimize packaging
We use cloth towels and rags instead of paper to clean surfaces
We pre-cycle by purchasing recycled office paper and refilled ink cartridges
We reduce the use of aerosols through the use of refillable spray
We use low-impact, environmentally friendly non-chlorinated cleaners and solvents bottles where is possible
REUSE/REPROCESS AUTO SERVICE MATERIALS
Air Conditioning Repairs & Maintenance: When AC repairs are done, we recover refrigerant from each vehicle, clean it and then return it to the car after the repair is made.
Auto Parts: Many of our "hard" parts, such as engines, starters, alternators, clutches and transmissions, can be sent back to the manufacturer or to a specialist to be rebuilt or re-manufactured. Old car batteries are returned to the supplier to be melted down and remanufactured into brand new batteries.
Waste Oil Disposal and Recycling: Our waste oil is picked up by an approved recycling company that diverts materials from disposal by turning waste products into raw materials. This also keeps these toxic materials from contaminating the water system.
Chemicals for Radiator Service: Antifreeze is picked up by an outside company that cleans and re-processes it into recycled coolant. Recycling coolant keeps harmful antifreeze components from entering the environment. It also reduces the burden on natural resources, eliminating the need to manufacture glycol from petroleum and natural gas.
RECYCLE
We recycle our paper, paperboard, cardboard, aluminum, steel and glass weekly
Steel, aluminum and other metals are collected, and recycled. Heavy metals are also reclaimed out of catalytic converters and radiators.
We take an active role in on-going employee and customer education about recycling and environmental responsibility.